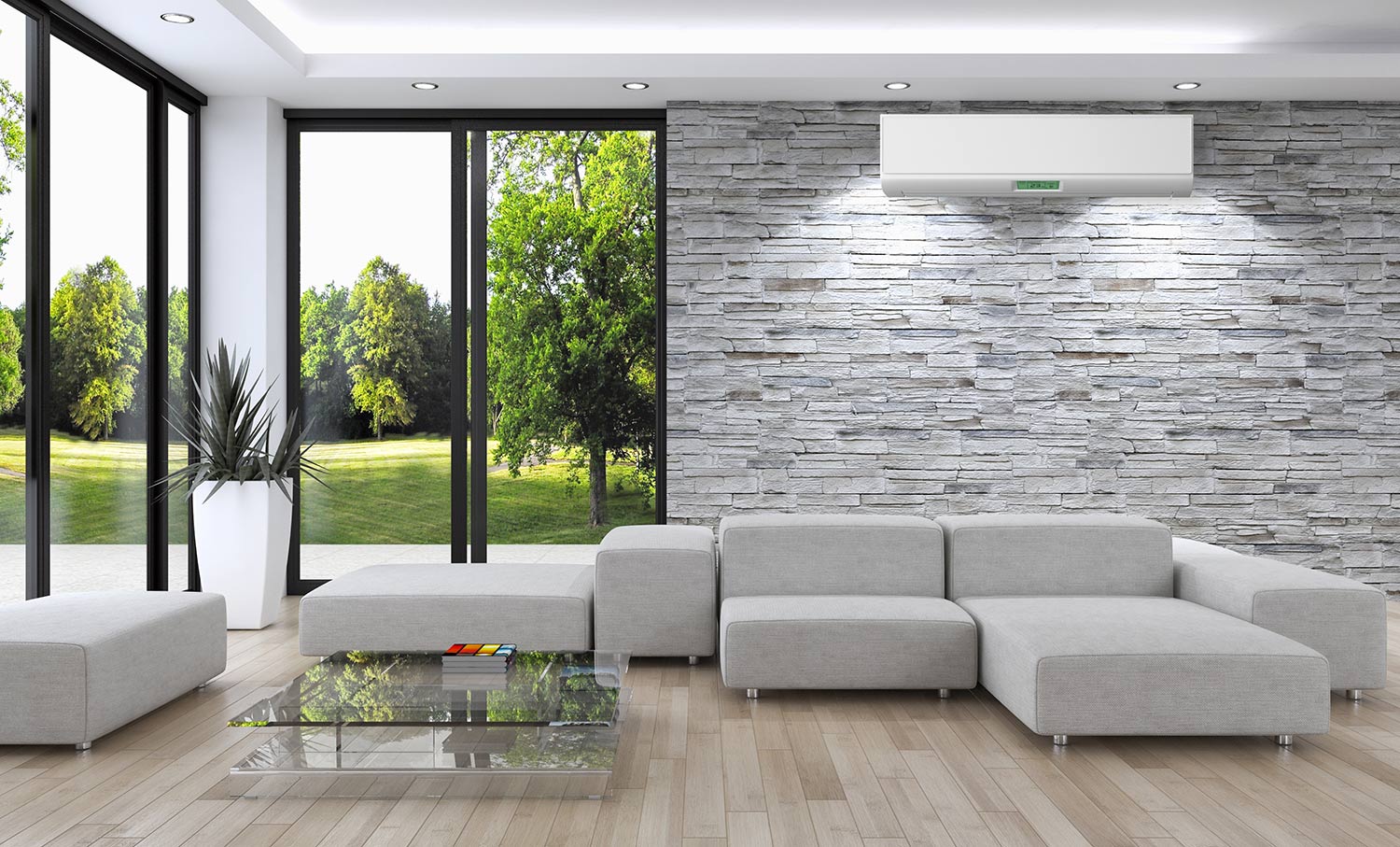 What Does A Mini Split System Look Like Installed In A Home?
September 12th, 2022 at 1:25 PM
What Does A Mini Split System Look Like When It's Installed In A Home?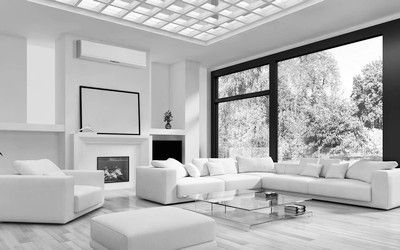 Ductless mini splits are a great way to heat and cool your home, but you may be wondering, what will it look like once it's installed? Luckily, ductless mini splits come in different sizes and colors, and can easily blend right into any home or aesthetic.
In the article, we will tell you what a mini split is made of, and how you can pick the perfect one for your home!
Parts Of A Mini Split
Heat Pump
Air Handlers
Lineset
Heat Pump
The ductless unit starts outside with the heat pump. This is a condenser that conducts the heat transfer and pushes the conditioned air to the handler inside. It attaches to the lineset that runs to the handlers. Each heat pump can run to several different indoor units, and it's tucked neatly against your wall outside.
Depending on how many air handlers you have inside, you may need more than one condenser, but usually, you need no more than 2. A traditional AC system has a pretty large heat pump outside that takes up a decent amount of space, where a ductless system takes up much less, and is far quieter as well.
Air Handlers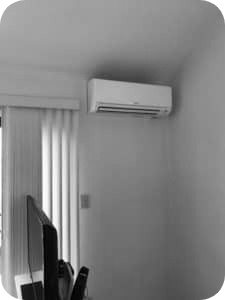 The more familiar part of the ductless system is the air handler. This is the unit that's inside your home, doing all the cooling. These aren't very big, usually a few feet wide, and about 12-18 inches vertically.
It's a box that typically hangs high on the wall, out of the way. You've probably been in homes and restaurants that have them and haven't even noticed. The air handler is what blows the cooled or heated air into your home.
These air handlers come in different colors and sizes like we mentioned before, which makes it easier to blend into your home decor. It's not a metal box mounted onto your wall. It's usually white or black plastic, but we've even seen someone with a brown wooden aesthetic.
High-Wall Unit
The high wall mounted unit is probably the most common ductless mini split unit. It hangs on your wall, high and out of the way. This is a great place for your system because it can distribute air easily from this position, blowing down and around whatever zone it's treating.
Low-Wall Unit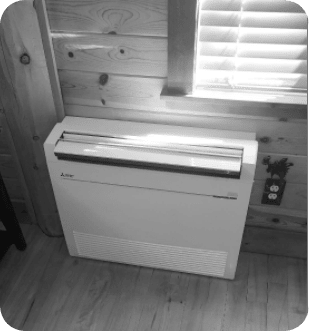 Ductless can also be placed lower if need be. Sometimes you don't want something hanging on the wall of a certain room, and prefer to have the units on the ground. This will keep your system a little more concealed. These low wall units can also be partially recessed into your wall as well, to save a little extra space.
You can also install a multi-zone system that consists of wall hanging units, and floor mounted. There's no need to choose one style for your whole home. This way you can choose what you want your system to look like from zone to zone.
Recessed Ceiling Cassette
This is common for offices and bigger spaces. You can use recessed ceiling cassettes that pump treated air into a space. This is great for bigger spaces that don't have a wall close enough to place a unit. Instead of having a large space that the closer you get to the middle, the less comfortable it is, you can use these recessed ceiling cassettes and keep the whole space comfortable.
These are also used in houses that either don't have the room on a wall to mount a unit, or if the homeowner just prefers the look of the unit recessed in the ceiling.

What Does A Ductless Mini Split Look Like Installed?
Once your mini split is fully installed, there will be the 3 components mentioned above, the compressor outside, the air handler inside, and the lineset that connects the 2. The lineset will run along your wall outside, and will connect through a small hole in the wall that we drill and seal. The lineset is very small and tucked against your wall, looking very much like a gutter system for water on your roof.
We can help you customize the system with the proper look and functionality for your home.
Inside
Depending on how many air handlers you put in your home will determine what each room will look like, and how much lineset you will need from your condenser into your home. With an expert, you can select which handlers you will want for each room. Once again, they can all be different kinds of handlers and don't all have to look the same. We've seen some tucked into bookshelves, and some hung plainly on walls.
The first decision will have to be how many zones you need. Once you have your zones situated, you will want to determine where you want the handlers. Once you have the idea of where you need your mini splits at, you will be able to choose which style and look you want to go with!
Outside
The outside is a bit simpler. Along with the help of an expert, you will want to pick the optimal position for your heat pump outside. Depending on the number of handlers you need inside, you will also have to figure out if it's going to be one or two condensers. Either way, you will likely choose a space on the side or back of your home where you can install the system.
The pump will be tucked nicely against your wall, and if you'd like, you can even plant some bushes or shrubbery to hide your system. Then we will run the lineset along your wall, and to wherever the indoor air handlers are. It's a very noninvasive process, without having to conceal much or worry about the look of your home.
Mini Split Installation In Chalfont, PA
Synergy3 is an expert mini split installation HVAC contractor in Chalfont, PA. We have been working in the area for years, and have an amazing track record of great reviews, something that we take great pride in. Give us a call at (267) 686-6001 and we would be happy to help you out with your new Ductless system!