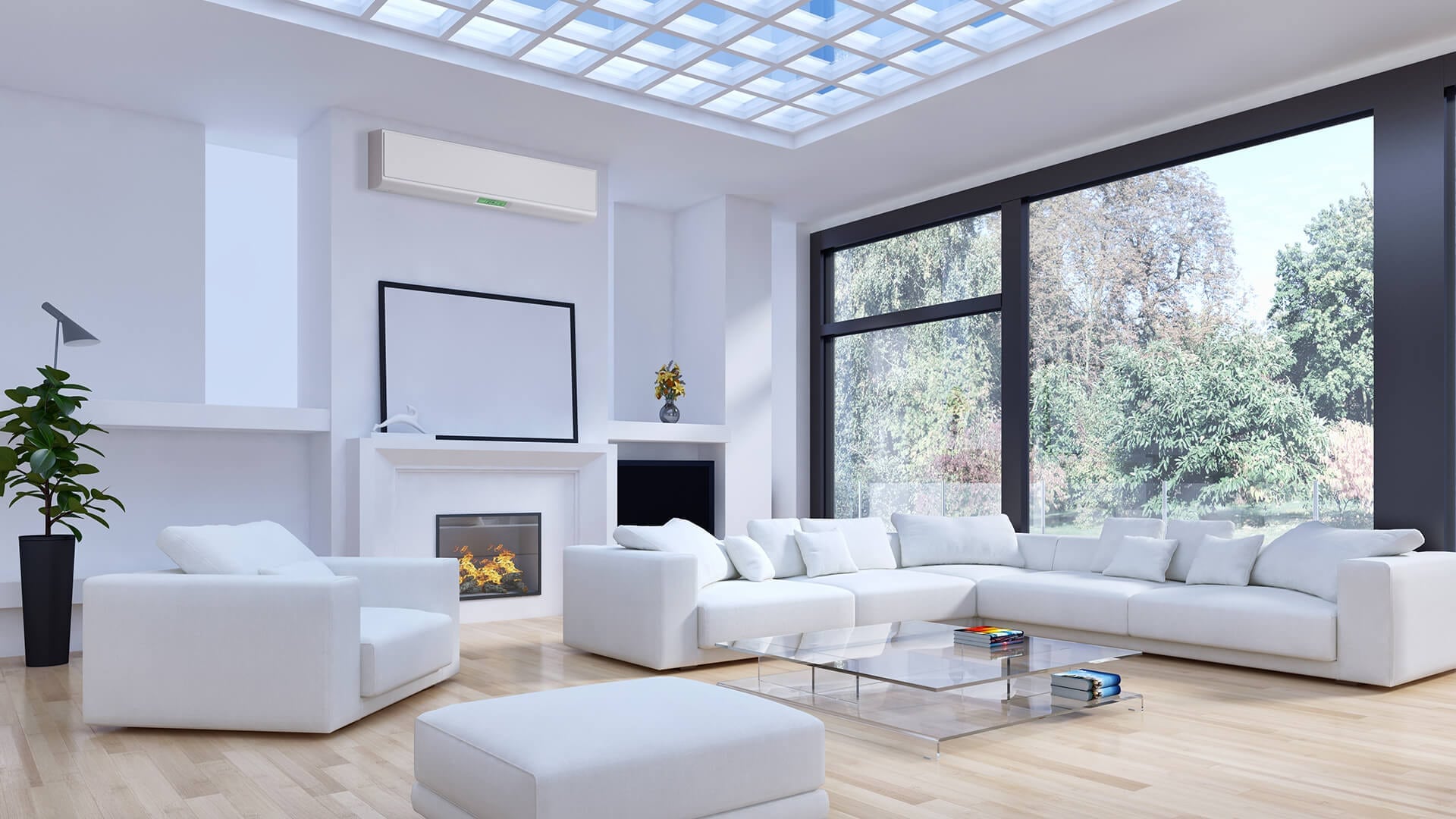 What Does It Cost To Install A Mini Split Near Abington, PA?
July 15th, 2022 at 3:05 PM
The cost to install a mini split starts at $5,000 for a single zone and goes up with each additional zone. The price also depends on the model and use.
How Much Does It Cost To Install A Mini Split In Bucks Or MontCo?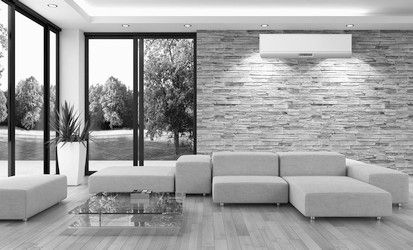 The cost to install a mini split starts at $5,000 for a single-zone ductless air conditioner and up to $20,000 to heat and cool the entire house. Installation is fast and easy, and PECO rebates and manufacturer incentives bring down the price.
If that seems like a wide range, it's because there are so many options for your mini split, or ductless, system. You can do anything from cooling a single room to replacing the HVAC system throughout your entire home or anything in between — without evasive ductwork installation or reconfiguration.
It's simple yet highly effective technology, consisting of two main components: One outdoor, and one indoor (we'll explain that in more detail later). For every indoor installation throughout your home, you have the ability to individually control that temperature within the space.
For instance, if you want one bedroom at 65 degrees and another at 75. No problem! You can control and master the temperature anywhere in your home.
And these systems are amazingly energy-efficient. You'll get even better comfort than before, but you'll use less energy and pay less on your utilities.
Synergy3 works in towns such as Abington and Jenkintown in Montgomery County and Chalfont up in Bucks County. We see everything from historic mansions and farmhouses to mid-century suburban ranches and split-levels to luxury homes, condos, and new construction.
There's just no one-size-fits-all solution (or price) for all of these. We can help you understand what you're choosing from and how to find the best solution for your home.

Keep reading to learn about:
How A Mini Split, Or Ductless System, Works
Three Big Factors That Determine A Mini Split Installation Cost
Why You Shouldn't Install A Ductless System Yourself
When you're ready, call us for a free consultation to help you upgrade and enhance your home comfort.
How A Mini Split, Or Ductless System, Works
To understand all the options you have with a mini-split, let's start with how a ductless system works:
Heat Pump
The outdoor heat pump uses a heat transfer process that removes heat from your home and "dumps" it outside. In the winter, it absorbs heat through the outdoor unit and brings it inside to warm your home.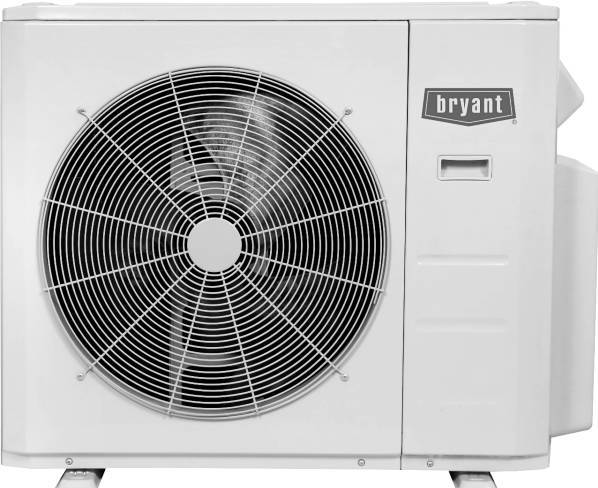 Indoor Air Handlers
The air handlers circulate warm or cooled air inside. One can be installed in every room, or zone, you want to treat. Each unit pulls in air from the room, heats or cools it, and recirculates it.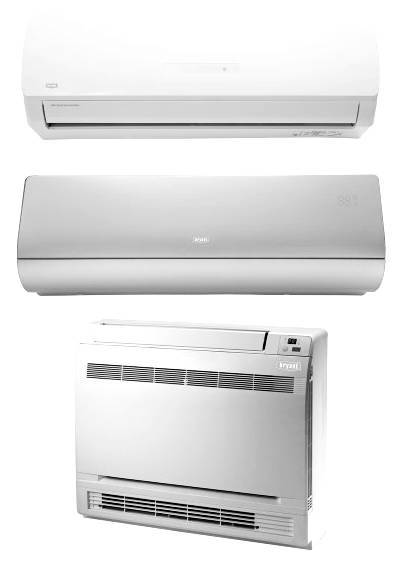 Connecting The System
Line sets run from the heat pump to each air handler. Each one carries refrigerant between the heat pump and air handlers. Heat travels with the coolant, which is how it gets in and out of the house without ductwork.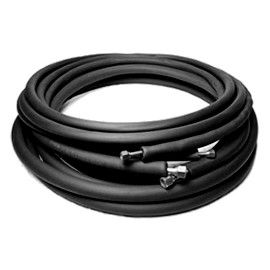 Three Big Factors That Determine A Mini Split Installation Cost
Given the wide range of options for mini-split installations, these three biggest cost factors are:
Single-Zone Vs. Multi-Zone
Ductless Air Conditioner Vs. Heating And Cooling
Your Home's Layout
Single-Zone Vs. Multi-Zone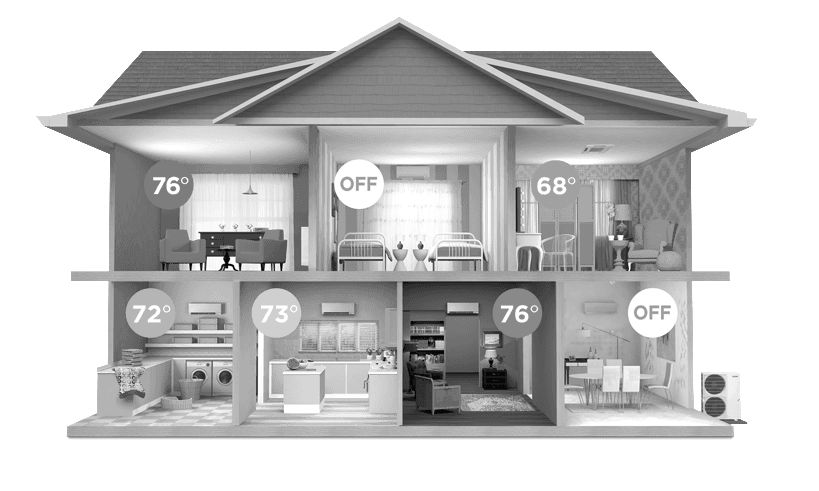 The most significant factor is how much of your home you want to treat. Do you need just a single air handler for that one room? Or, are you cooling and heating more than one area or the entire house? The price goes up with every additional air handler.
You can install up to eight air handlers on a heat pump made for a multi-zone setup. You'll need a professional to determine how many air handlers you need. We'll get into why a little later.

Ductless Air Conditioner Vs. Traditional Heating And Cooling
How you want to use your ductless system determines what kind of heat pump you'll need. And, how much it will cost? The choice is whether you want it for air conditioning or also as your primary heater.
For a long time, heat pumps were excellent for cooling, which is why you'll sometimes hear this system referred to as a ductless air conditioner or mini split AC.
Those models also provide heating when it's around 40 degrees or warmer outside. That's perfect for a little extra warmth on cold winter nights. Or just enough so your furnace doesn't have to run in the late fall or early spring.
Now, there are heat pumps that will keep your home as warm as you want, even when it's negative 13 degrees outside. If you're using it as your primary heater, you'll want one of those, but the cost goes up for the feature.
Your Home's Layout
Finally, the layout of your home plays a big part in how many air handlers you'll need for a multi-zone system.
Today's models have dozens of airflow patterns so that air can circulate around corners, in rooms with high ceilings, and other situations. However, there are still limits to what they can do.
For instance, if you have an open floor plan on the first floor, you may need one unit to treat that space. But, if you have multiple rooms and prefer to keep the doors closed, each one may need an air handler.
Why You Shouldn't Install A Ductless System Yourself
The big question we get when we give a quote for a ductless installation is, "Why is it so expensive? I can find it online for cheaper!"
Yes, you'll see cheaper prices online. But that's just for the equipment, not the installation. And no, it's not a good idea to install it yourself — for many reasons.
First, there's finding the right-sized system. Even after you've decided on cooling or heating also, plus how many areas you want to treat, you need to know how strong of a heat pump you need and how many air handlers are appropriate.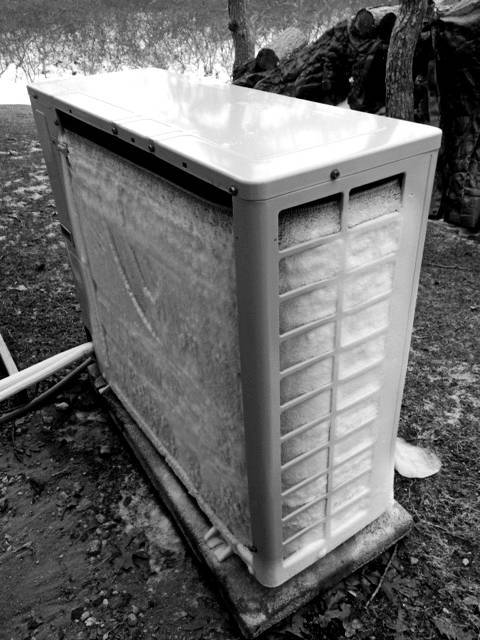 A professional load calculation accounts for your home's layout, square footage, insulation, even how many windows you have, and more.
Obviously, a system that's too small won't do the job. But, an oversized system is just as bad. It'll turn on and off more often than it should, which means it won't give you the comfort you want.
That also leads to higher electric bills and breakdowns due to extra wear and tear.
Finally, read the fine print on any equipment before buying it. It will say that the warranty is void unless a certified HVAC contractor installs the unit.
If not, you're on the hook for any repair costs — even if it's the manufacturer's fault.
Mini Split Installation Near Abington, PA
Synergy3 specializes in mini split installations for homes and businesses in Abington, PA and throughout MontCo, Philadelphia, and Bucks County. We've built an excellent reputation for helping homeowners choose the perfect system for their needs and installing it right the first time. Call us at 267-686-6004 or click below to schedule your free consultation.
Click to Schedule a Conversation About Ductless For Your Home