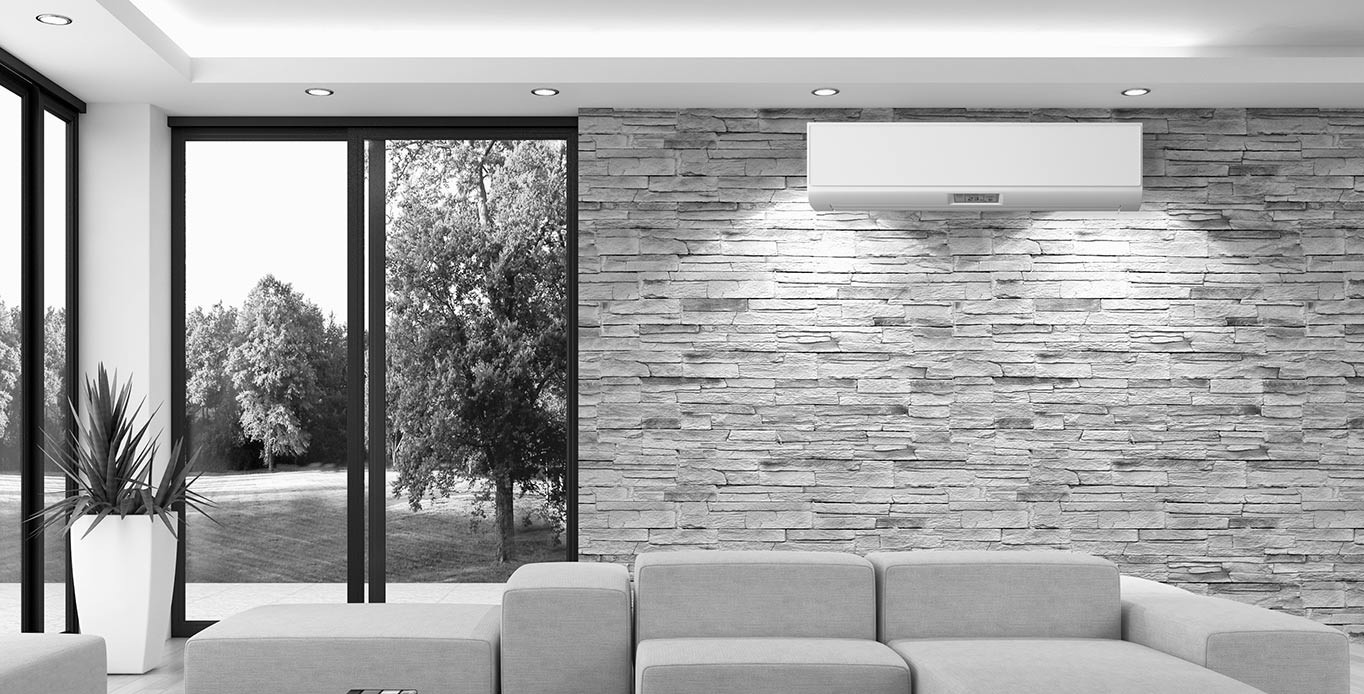 Bryant Mini-Split Heat Pump Installation in Abington, PA
July 6th, 2022 at 3:00 PM
One of the best ways to get a little more room in your home is to add on a Sunroom. The glass can give you the great feeling of being outdoors without the bugs, and the natural light helps everyone feel better, especially during the Fall and Winter when days are shorter. But sunrooms, often built on a concrete slab, can be hard to heat and cool. The concrete floor and glass can make the room frosty in the Winter and the glass can cause the room to become a hothouse in summer, limiting your ability to enjoy what is otherwise a perfect place to entertain or spend time with family.

Problem: Sunroom addition was a perfect place for the family to get together- except that it felt like a sauna in the summer and an icebox in the winter. The homeowners called us at Synergy3 to see whether there was a cost-effective solution that could help keep the family together all year long.
Solution: a single-zone of Bryant ductless heating and cooling will help keep the family comfortable and enjoying their indoor/outdoor space all year-long- while saving money on energy bills every month.




Our homeowners loved to entertain, and had a great deck outdoors but wanted the spaces to flow better together. That required a better heating and cooling solution for the sunroom, especially in the Summer. The homeowners had heard about our knowledgeable technicians and Black-glove service here at Synergy3 and gave us a call to see what we could suggest- hoping it would be affordable as well.
Best Ductless Mini-Split Installation in Abington, PA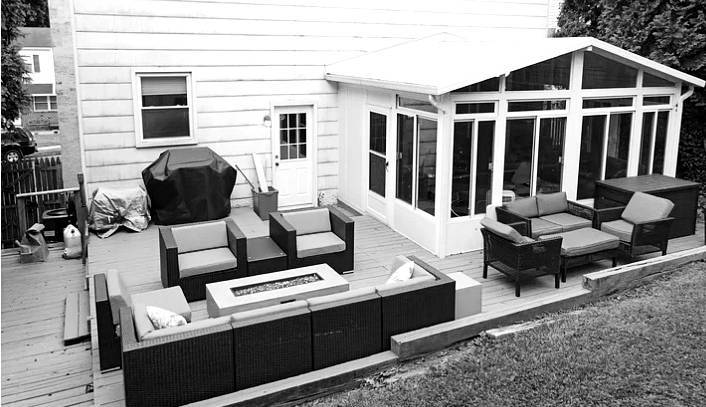 Our Expert technicians knew right away that a Single Zone Bryant Ductless heating and cooling system would be just the trick to solve the sunroom heating and cooling problems.
Ductless heat pumps, also called "mini-splits", have two main components- an outdoor heat pump condenser unit, and an indoor cassette or head, often mounted high on the wall, out of the way. The indoor head has advanced sensors that monitor the room for heat and humidity and makes small adjustments to keep your comfort at the perfect level- no matter the season. On chilly evenings, you can add a little heat; when it's hot outside, you can add air conditioning to cool things off. Even in the worst heat or coldest weather, Bryant Ductless Heat Pumps can keep up with just about any weather we see here in Abington!




Bryant Ductless Heat Pump Delivers Comfort
Bryant ductless heat pumps work efficiently down to -5F and up to over 100F, providing you the comfort you need year-round. The heating feature is 2- 3x more efficient than typical baseboard heating and can heat up an entire space in a fraction of the time- eliminating hot and cold spots as well. Air conditioning is 30-40% more efficient than window air conditioners, using a fraction of the energy to give you much more even comfort.
Energy-Efficiency Rebates Help Reduce Costs
Because these systems from Bryant are so efficient, there are rebates available from your Abington-area utility company and the manufacturer, making it even more affordable to add a ductless heat pump system to your home.
Most importantly, the high efficiency saves you money each month on your utility bills while enhancing your comfort in your home. Our homeowners were so happy with this solution- they told us that they were getting so much more use out of their sunroom while noticing little change if any in their utility costs. They are entertaining more and spending more time together as a family- which lets them get the most out of this addition to their home. In fact, this comfort upgrade has also enhanced the resale value of their home as well!
If you are interested in additional comfort in your home- to rooms that are hard to keep comfortable like Sunrooms, attics, garages, bonus rooms, basements, or other rooms that just never seem to be as comfortable as you like, give us a call here at Synergy3. A Bryant ductless heat pump system could be an option to deliver you cost-effective comfort while not breaking the bank. Shouldn't you get the most out of your home? Consider an upgrade in your comfort today with Synery3, the area leader in Black Glove service and solutions for your home.