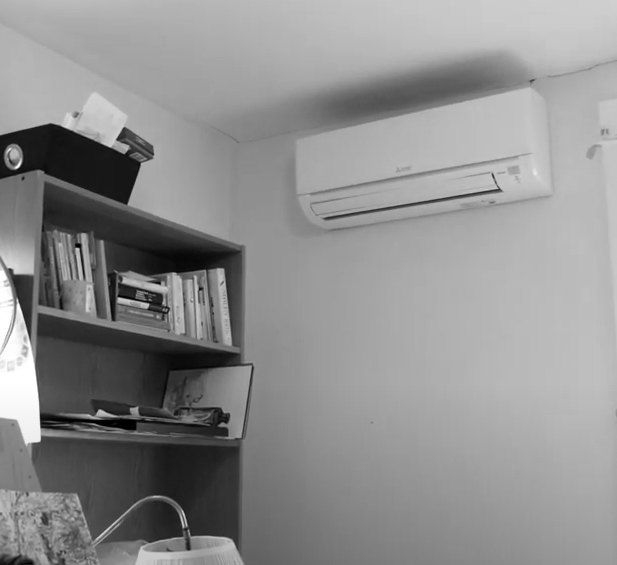 The Pros And Cons Of Ductless Mini Splits
October 13th, 2022 at 3:40 PM
The Pros And Cons Of Ductless Mini Splits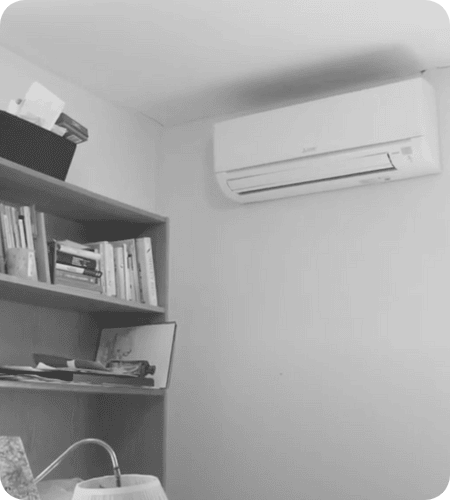 Ductless mini splits are becoming a more popular heating and air conditioning solution for homes and businesses in the Jenkintown area, and really all around the country. They are energy efficient, and ductless mini split installations are much less invasive than a traditional system with ducts and vents.
We install both traditional and ductless systems, and there are advantages and disadvantages to both. Every home is different, and based on the situation, we may recommend either system. We wanted to tell you a little more about ductless systems, and the pros and cons that come along with installing mini split systems.

The Pros Of A Ductless Mini Split System
We would like to start by saying that there are definitely more pros than cons when it comes to mini split systems. The technology has been improving for years, and there is a reason we are seeing more and more of them installed.
Energy-Efficient
Zoned Comfort
Require No Ductwork
Whisper Quiet Operation
Can Be Used To Heat And Cool
Can Be Used As A Supplement
Energy Efficient
The majority of your energy bills are based on how much energy you use to heat and cool your home. Every homeowner knows that in the middle of the summer and winter, energy bills can become very expensive. This is why having highly efficient HVAC equipment is so important.
When most people are purchasing their new HVAC systems, they only think about the upfront costs. Really, there shhttps://synergy3.com/contactould be a big focus on long-term operating costs. These systems are going to be in your home for 10+ years, and if they're costing a lot of money to run, it's often a bad investment to get the cheaper, less efficient system.
Ductless mini splits are designed to operate with high efficiency and keep the bills from soaring out of control.
Read More: Why Is One Room In My Home Not Comfortable?
Zoned Comfort
Ductless mini splits when installed will treat a particular zone. Depending on the design of your home, you will be able to operate the mini splits in your system independently. This is great for a few reasons. For one, you will save energy. Instead of a traditional HVAC system that treats the entire home, you can use the mini splits separately.
You may have a few rooms that don't need to be treated, so instead of wasting energy cooling them, you can leave them alone.
This is also great because of the flexibility it allows you. Instead of arguing over what temperature everyone likes at home, or at work, you can adjust your zones to make everyone happy. Obviously, there are some common areas that you will have to pick a temperature for, but still, the ductless system allows everyone to be comfortable in their spaces, at the temperature they prefer.

Require No Ductwork
Ductwork is invasive and messy. There are a lot of homes, usually older homes, that don't have all the room required to install ductwork. Mini splits use a small tubing that connects the inside air handler to the compressor outside. There is a small hole in that wall that delivers the air, without a long, complex system of ducts running through the walls of your home.
Before ductless HVAC, there were certain buildings that simply couldn't have a central air conditioning system installed. There was no room for ductwork, and instead, they would use noisy, inefficient window AC units.
Whisper Quiet Operation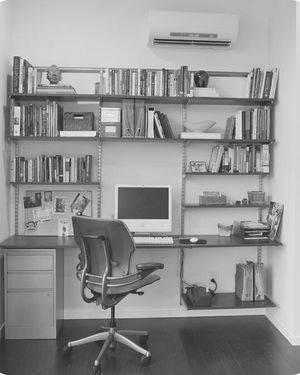 Ductless mini splits operate very quietly, far quieter than ductless window ACs and traditional central air systems. In most cases, you don't even realize the system is running. Ductless systems usually operate at around 32 decibels. By comparison, a normal AC is twice as loud at around 60. Your washing machine and dishwasher are around 70. You get the picture.
A ductless mini split is going to keep you comfortable, but also not make too much noise and bother you when it is running.
Can Be Used To Heat Or Cool
Installing a ductless mini split can help you stay comfortable all year long. Unlike space heaters and window ACs, a ductless mini split can be used to heat and cool. It can be a pain every season having to install a window AC, take it out, bring a space heater out of storage, make sure it's running safely… etc. etc.
We love the fact that you can install a mini split, and know that space is going to be comfortable, no matter what time of year it is. This brings us to our next pro...
Can Be Used As A Supplement
Using a ductless system as a supplement for a current system that can't reach every part of the house is a great solution. Just like we mentioned above, window ACs and space heaters are often used in rooms where a central air system isn't treating.
Maybe you have rooms around your home, bedrooms usually, that don't seem to stay comfortable. If you install a ductless mini split, it can keep this space comfortable all year, and ease the stress on your central air system.
This is also great for homes that are putting on an addition. Instead of extending ductwork, or having it untreated, you install a single zone ductless mini split, and this addition is completely taken care of.

The Cons Of Ductless Mini Splits
Clearly, we are big fans of ductless mini splits, but that doesn't mean they don't come without a few drawbacks!
Cost Of Installation
Require Yearly/Bi-Yearly Deep Cleanings
Cost Of Installation
Ductless mini-split systems aren't cheap. You get what you pay for, and as you know from all the Pros listed above, it's a piece of state-of-the-art equipment. Ductless systems can cost around $5,000 for a single unit, and go up from there. Up front, it's a serious investment, but one that pays off.
The reason a lot of homeowners don't mind the price tag is that a traditional central air system isn't too much cheaper, and in the long run, you are saving money on energy bills.
We have a lot of homeowners who call us and complain about high energy bills, even though their system isn't very old. Usually, this is because the system is cheap, and runs inefficiently.
We much prefer a high-efficiency system that not only comforts better but costs less to operate in the long run. Pay a little more upfront, instead of having 10+ years of needlessly expensive energy bills.
Read More: The Cost Of A Ductless Mini Split
Require Yearly/Bi-Yearly Deep Cleanings
Even if you clean your air filters, a ductless system requires a deep cleaning every year, or every other year, based on use and the environment it's in. Ductless systems can grow mold inside of them over time. Scheduling a ductless deep cleaning every year or so makes sure that your system is clean, and delivers you clean, fresh, and healthy air.
Ductless Mini Split Installation In Jenkintown, PA
Ductless mini splits are our specialty, and we would love to help you design the right system for your home or business. Give us a call at 267-686-6004, or click here to visit us online.