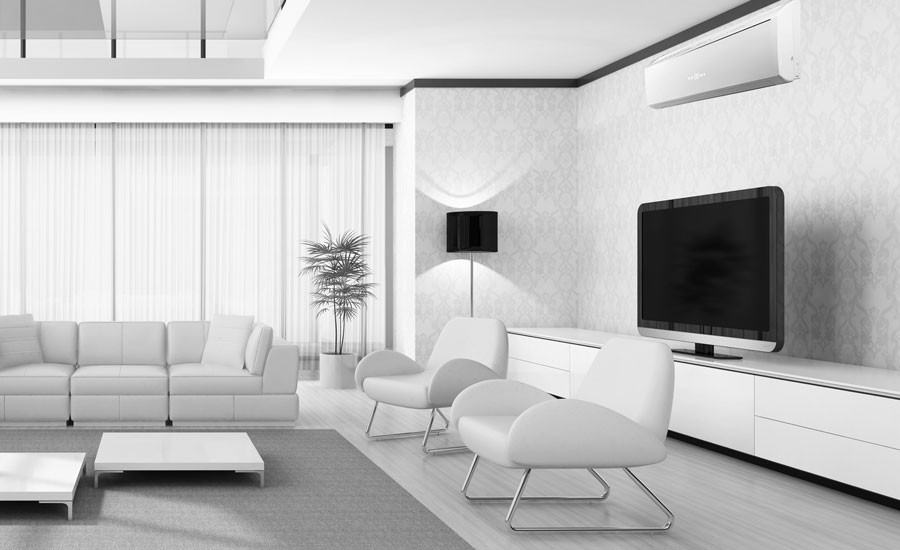 Mini Split Installation in Jenkintown, PA
August 24th, 2022 at 12:04 PM
Problem: Older home in Jenkintown was costing the homeowners a fortune in heating and cooling costs. The oil heat and radiators kept the home comfortable but were expensive, and the window air conditioners often couldn\'t keep up during the summer, leaving the homeowners hot under the collar.
Solution: A multizone Bryant ductless system will provide needed energy-efficient heating and air conditioning to key areas of the home, adding comfort while saving money.


An Older Home in Need of Updating
The owners of this classic Jenkintown home, built around 1900, loved the hardwood floors throughout and the character, but they didn\'t love the fact that it was way too hot in the summer. Like most homes of this age, it was built before ductwork, so the homeowners were relying on window air conditioners to keep the home cool during our hot and humid summers.
Window air conditioners are heavy, bulky, and painful to install and then store at the end of the season. They are expensive to run, noisy, and inefficient! And most importantly, with the weather swings we have been having, the homeowners were frustrated by never being able to guess when the right time was to install or put away the A/C.
The Homeowners gave us a call here at Synergy3, having heard of our amazing Black Glove service, where we treat your home like it\'s our own. They asked if we could come by, and see what we could suggest to help their home be more comfortable year-round, and less of a sauna in the summer months.
Bryant Multizone Ductless For Year-Round Comfort
When we came out to the home, we knew that a multi-zone Bryant Ductless heat pump system would be a perfect solution. Bryant ductless systems are just that- heating and air conditioning units that can operate without ducts, to deliver the comfort you want, where you want it, throughout your home. The system is sometimes called a "mini-split" system because it\'s composed of two main parts- an outdoor heat pump condenser unit, and indoor, often wall-mounted head, sometimes called cassettes. You can choose the size and style of the outdoor and indoor units, depending on how many zones of comfort you need, with some outdoor units being able to power up to mine separate zones of comfort indoors.
Creating Zones to Maximize Comfort - and Savings
One of the best parts of Bryant mini-split systems for older homes like this one in Jenkintown is the ability to create different zones of comfort. By installing indoor heads in specific rooms and areas, you can make sure you stay comfortable in the areas of your home you use the most, while not worrying about spending money on heating and cooling areas where you aren\'t spending time. That can lead to a lot of savings quickly, especially in homes like this one that depend on oil for heating.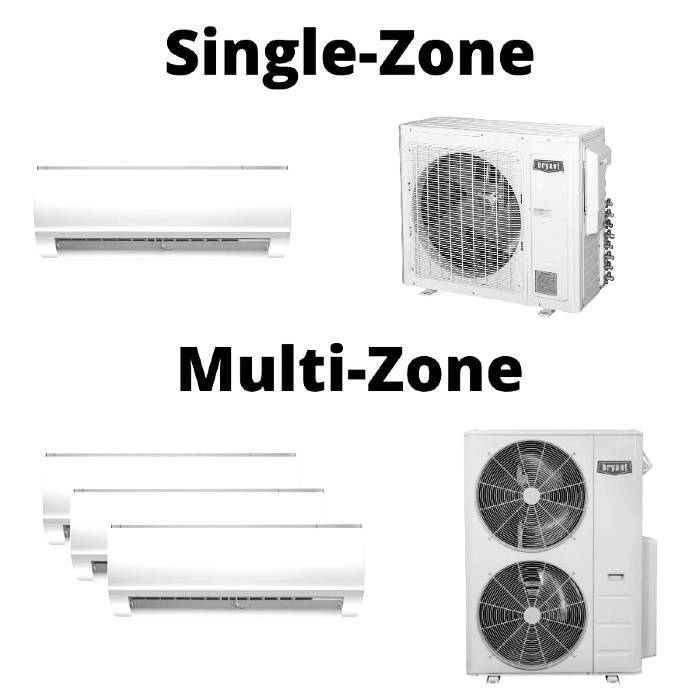 As we went through the home, we suggested the homeowners add five zones of cooling- one for the kitchen and dining are, one for the main family room, two for the main bedrooms, and one for the third floor, where the homeowners kept their home office. This meant the family could concentrate their comfort where they spent the most time, and not heating and cooling spaces that weren\'t often in use. This can save substantial money quickly! Ductless mini-split systems are usually between 30% & 40% more energy efficient than window air conditioners, and heating by 60% or more- leading to substantial savings in energy bills!
Heating AND Cooling in one unit!
Older homes like this one in Jenkintown can often get quite drafty. Bryant ductless heat pump systems can provide both heating and cooling in one unit, allowing you to adjust the heat with the convenient remote control to give you perfect comfort at any time of the year.
When Fall arrives, those chilly mornings can tempt people to turn on their furnaces, but it seems to take forever to really warm up the home before you leave for the day. With Bryant ductless, you can get that little burst of comfort right where you need it, just when you need it. With a touch of a button, you can get rid of icy floors in the bedroom and getting dressed quickly like a fireman in the morning! Instead, wake up to a toasty room, without having to spend a fortune heating the whole house with oil heat.
Convenience from Anywhere
Bryant Ductless even has options so you can control your units from your phone! If you choose wifi-enabled options, you can control the units from your smartphone - allowing you to adjust the temperature of any unit in your home from anywhere in the world! That means even if you forget to adjust the temperature before going on vacation- you can do it from the car on the way to the airport, or from your hotel - no problem!
Affordable Comfort Throughout
Best of all, our experts here at Synergy3 made sure the system was sized both for our homeowner\'s house- and their budget. With manufacturer, EnergyStar, and utility company rebates, a multizone system like this one can be more affordable than you think! And with the significant energy efficiency of the units, the homeowners can start saving money right now on their monthly utility bills.
Less Oil, More Comfort
Many people love their oil and radiator heat, It\'s a warm heat that can make you feel cozy throughout your home, but with oil prices rising quickly, it\'s enough to give most homeowners pause about when to turn on the oil heat- and for how long to keep it on!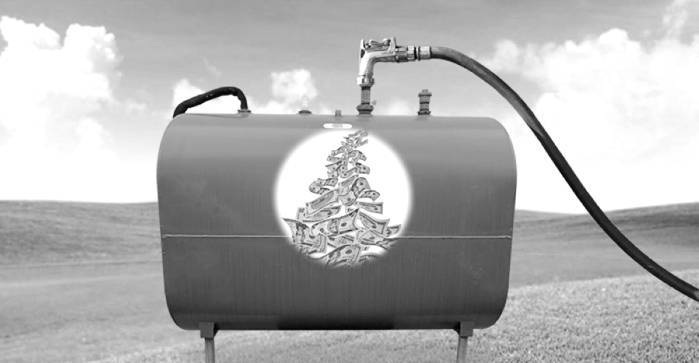 By adding the Bryant ductless five-zone mini-split system to their home, the homeowners can save money on their oil bills as well. With ductless systems like this one, homeowners in Jenkintown can often put off turning on the furnace until late November or December, when the serious cold hits. Bryant ductless heat pump systems work efficiently down to -5F, meaning you can use the cheaper and more efficient heating for the majority of the season while minimizing your oil bill and carbon footprint - something that every homeowner can appreciate.
Give Us a Call at Synergy3
We were thrilled to be able to make the owners of this older Jenkintown home comfortable year-round- and we can help you as well! Whether you\'re tired of dealing with your window air conditioners and want a permanent solution, or you\'re looking for more comfort in a bonus room, enclosed patio or attic, the experts here at Synergy3 can design the perfect solution for you, giving you comfort while saving you money- Give us a call today, or download a brochure about Bryant Ductless below to learn more.