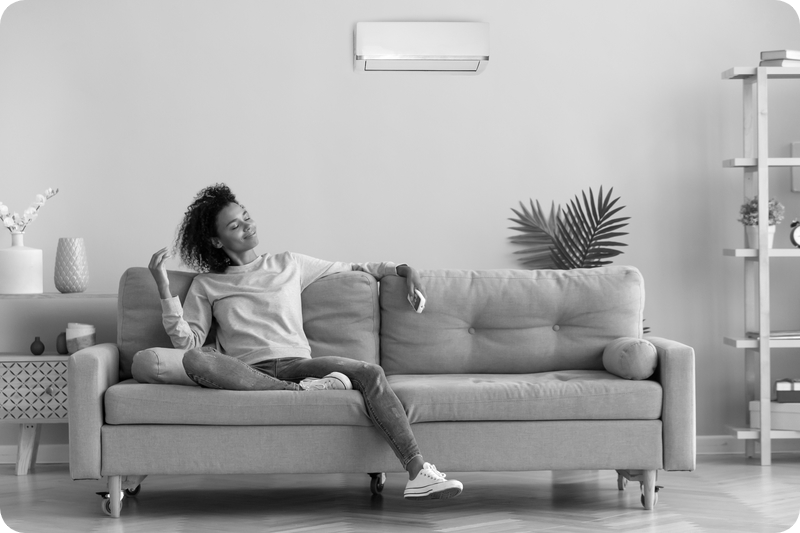 How Ductless Mini Splits Lower Your Energy Bills
October 14th, 2022 at 3:58 PM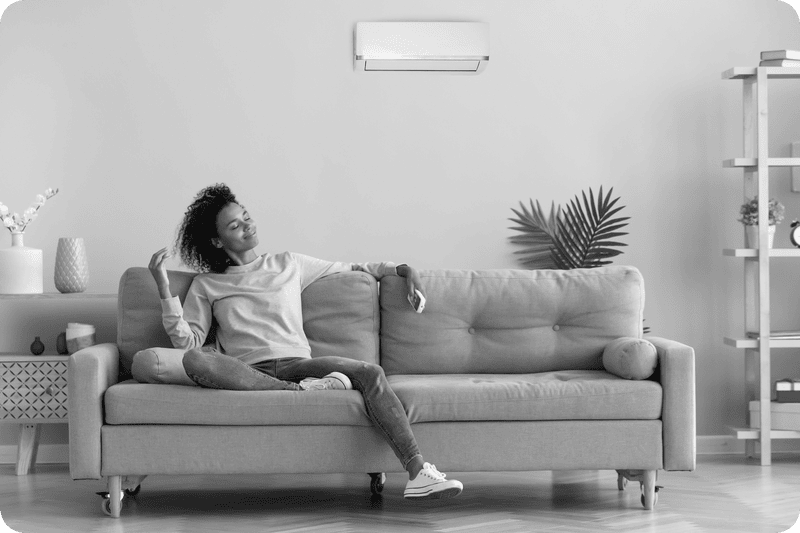 Homeowners in some of Philadelphia's suburbs like Chalfont, have come to rely on ductless mini split HVAC installations. They help to take advantage of their superior heating and cooling with the energy-saving features that mini splits have become famous for.
Their unique ability to provide targeted cool comfort in Philly's hot and humid summers, plus they add an extra measure of warmth in the winter months. This improved comfort along with energy efficiency, have made mini split technology a game changer - enhancing both climate comfort and helping out your pocketbook! Let's examine why:
How a Minisplit Enhances Your Existing System
Ductless mini splits are being used in residential, commercial, and institutional settings. The most common use for a mini split is in a home as a whole system, or as an "add-on" to an existing HVAC system. Mini splits provide the ability to supplement or enhance cooling or heat in rooms that are plagued by uneven heat or cooling, such as attic rooms, rooms that are remote from the primary heat source, or rooms that have been relying on window air conditioning units in the summer months.
Mini splits also provide comfort solutions for rooms or homes where running expensive ductwork is not an option. Think of some of the older homes that utilize oil or radiator heat as their primary heat source. The further you get from the furnace, the more the heat dissipates out of the ductwork. And in the case of radiator heat - you don't even have the ability to pipe in cool air conditioning. Without a mini split, a window air conditioner and fans are your only choices. Definitely not the most comfortable way to spend a summer in Chalfont, Bucks County!

Mini Split Energy Saving Advantages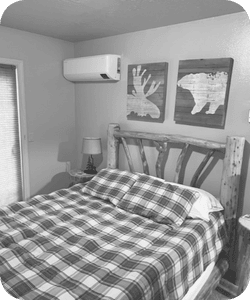 We've already mentioned how mini splits provide targeted cooling and heating. But did you know that - depending on the configuration of the space - some mini splits have the capacity to heat or cool multiple different zones in your home independently?
The addition of zone control allows the homeowner to custom control the comfort in different zones. Admittedly, much depends on the configuration of the space and how well the building is insulated and air sealed. But, with separate zones offering temperature control, you only need to condition the space or spaces that you are using.
This leads me to the next important advantage of a ductless mini split - the cost of operation. Since mini-splits are ductless, they avoid the energy losses associated with the ductwork of central forced air systems. More than 30% of heat or cooling is lost through the duct systems, especially if the ducts are in an unconditioned space such as an attic.
Some folks will point out that the initial cost of installing a mini-split is high compared to a central system. But, think about it. If you are not able to comfortably use whole sections of your living or work space because of inadequate heat or cooling, then it may be worth the initial outlay to reclaim usable space along with lower energy bills!
Ductless Mini Split Installation In Chalfont, PA
If you are in the Chalfont area of Bucks County, PA, a Synergy3 heating and cooling specialist can walk you through all of the options available to you. Whether you need a solution for a residential space that may have a single-room need, or a commercial property with a slightly more complex situation, your Synergy3 technician can help you design the best solution to provide you with the comfort you need. Contact the folks at Synergy3 today!